Wood & Stain Samples

You can choose any of Mister Standman's music stands from a
variety of woods and stain colors. Walnut, Maple, Cherry, Alder, Mahogany,
Birch, Oak and Aromatic Cedar and others all look great with no stain added.
Below are a few natural color of woods ( no stain ) and a color stain chart
for choosing colors that best match your furniture or instrument. Please
note the true color of woods might be a little different since wood samples
may look slightly different when scanned for this page. If you would like
to get a color stain Chart please ask...... I will be happy to send you one.
We can match your instrument or furniture by comparing to your picture
if you send us one. You can also see several of the stands in different
woods and colors ( click here to see ). !!!!!!!!!!

Chart of Natural Wood Colors - NO STAIN ADDED (Poly finish)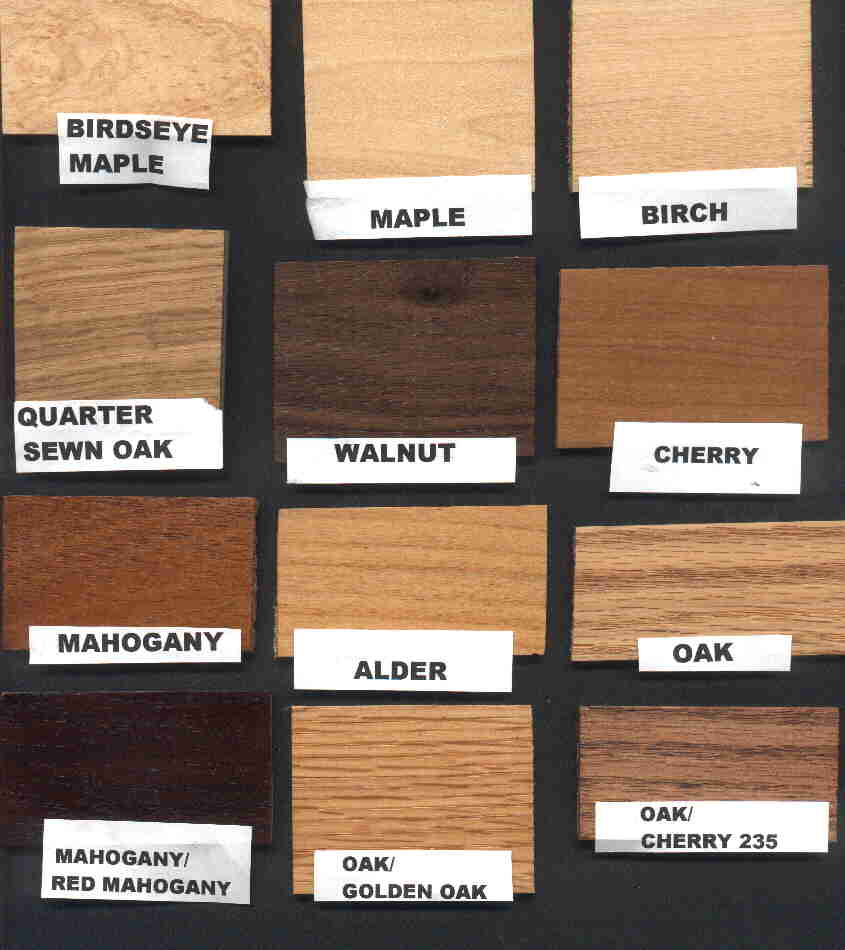 Note: Birdseye Maple & Quarter Sewn Oak add $ 35.00 to price of stand
Stain Chart
MinWax Wood Finishes
Please note:
The colors below are tend to be darker
than what is the finished product .......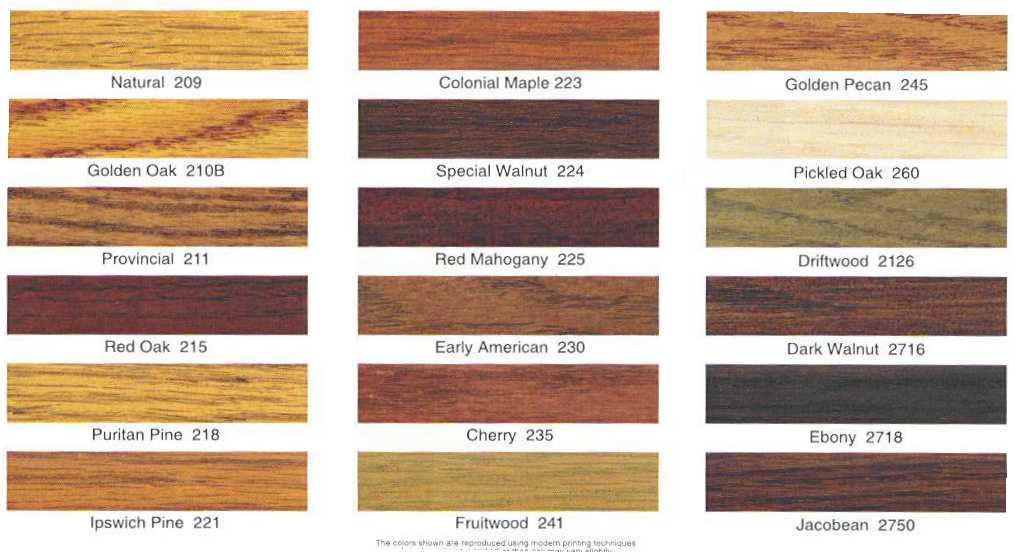 Click here to see page with stands in different woods and colors.....

Back to the " How to Order Page "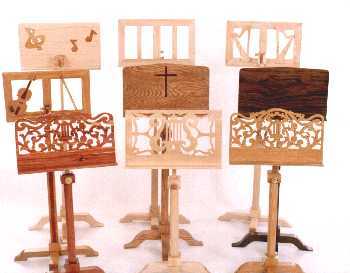 Home Page
Back to See All the Stands
Or
How to Order
Since 1989
Proudly Handcrafted &
Made in Idaho - USA
Mister Standman Music Stands
6692 E. French Gulch Rd.
Coeur d' Alene, Idaho 83814
208-664-4321
For Questions
misterstandman@earthlink.net
Web Page and Design by Mister Standman
Update 2003
Need a color Brochure ??
Click here to print a online brochure
You can also just press " print " on your web
browser to print out this web page your looking at ......
About Mister Standman The Stands
Wood Colors Order Form Questions & Answers
Tilt Adjustment Height Adjustment Brass Highlights
Brass Plaques Music Lights Page Holders
Extra Storage Tray Customer Comments How to Order