3 foot versus 4 foot design & round pole option
Just a note: Harpists have noted that there is plenty of clearance for pedal
movement with the four foot design. We recommend the four foot design for stability
and durability. The three foot design will be made for those requesting it. Please
be sure to note your preference if you require three feet. The round center adjusting
pole option does allow the harpist to swivel or turn the music frame 360 degrees
although the regular square pole design is the more prefered by the harpists.
When ordering the round pole you are required to get the brass accents.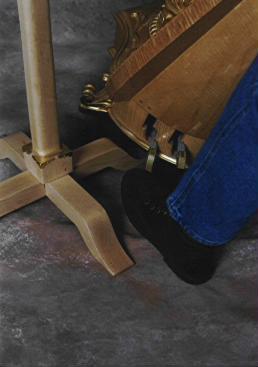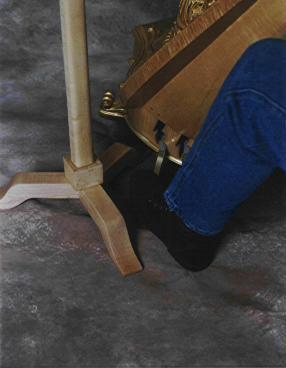 4 foot design 3 foot design
There really is not much difference between the two........
Mister Standman and his wife also a harpist
does prefer the 4 foot design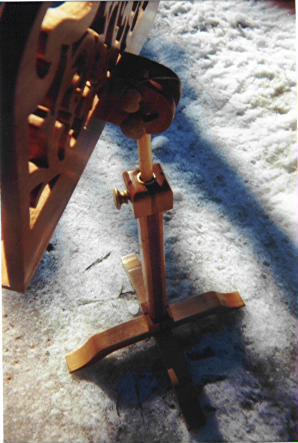 A round center adjusting pole allows
the frame to swivel 360' .
Back to the stands
at Mister Standman Music Stands
Proudly Handcrafted
And
Made in Idaho
Need a color brochure ??
Click here for Online Brochure
You can also just press " print " on your web
browser to print out this web page your looking at ......
Please contact :
Mister Standman Music Stands
6692 E French Gulch Rd.
Coeur d' Alene, Id. 83814
208-664-4321
misterstandman@earthlink.net
About Mister Standman The Stands
Wood Colors Order Form Questions & Answers
Tilt Adjustment Height Adjustment Brass Highlights
Brass Plaques Music Lights Page Holders
Extra Storage Tray Customer Comments How to Order