Special Image design stand


You can also send us a image like the Kokopelli image below. We
then can enlarge the image to the size we need for the frame of the stand. We
then cut out the image and trace it onto the piece of wood frame. We then
cut out the traced image, stain it a different color, then glue it right back in
the same spot. The result is the stands pictured below..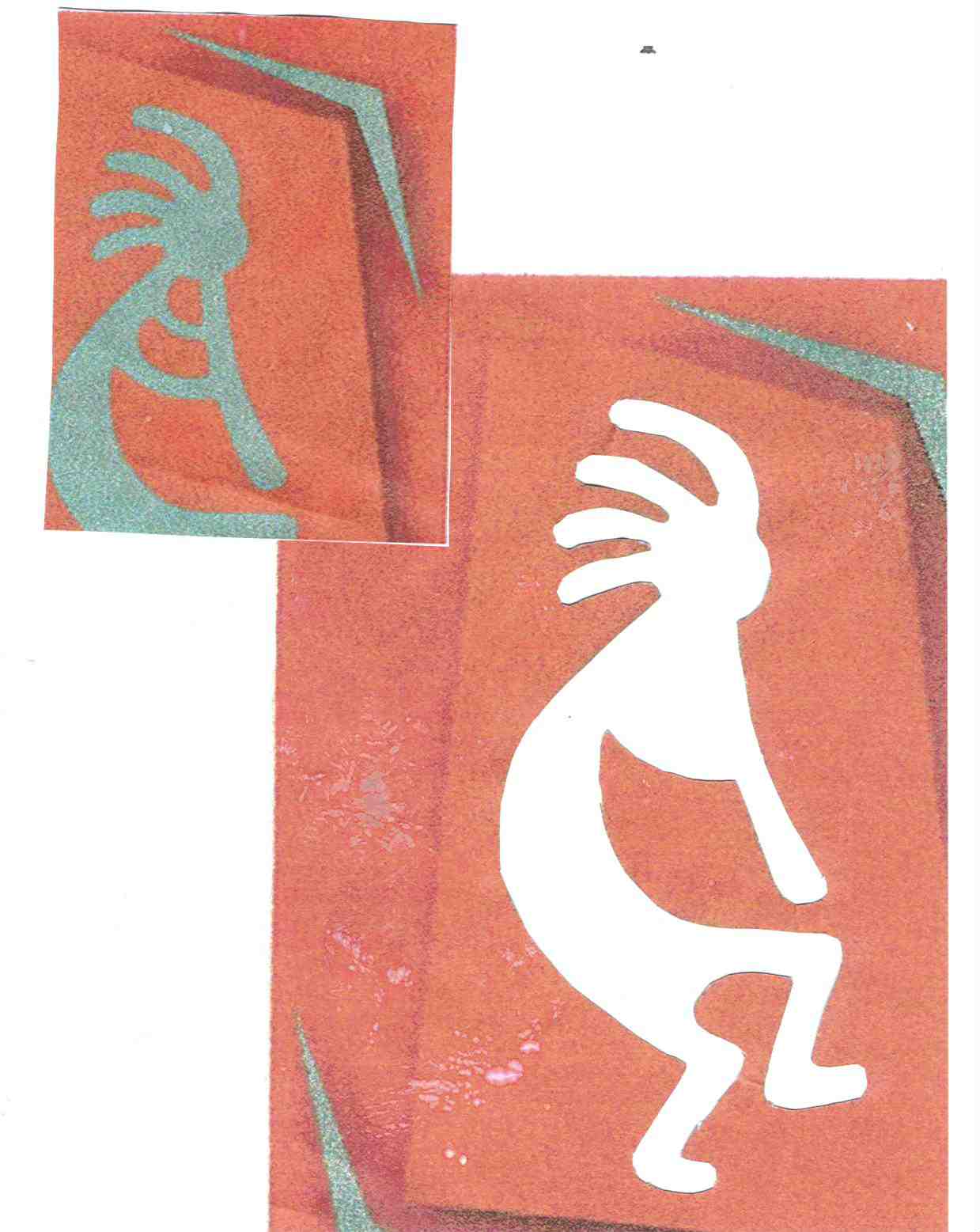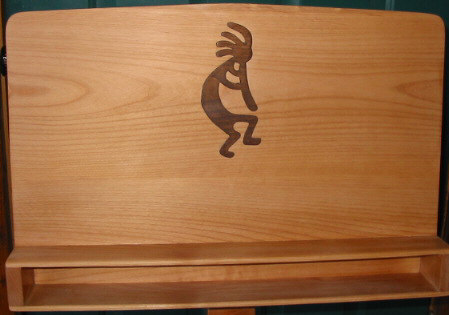 Kokopelli image and enlarged cutout Alder wood with dark walnut stained Kokopelli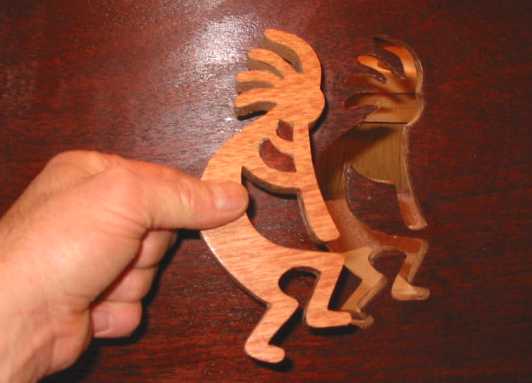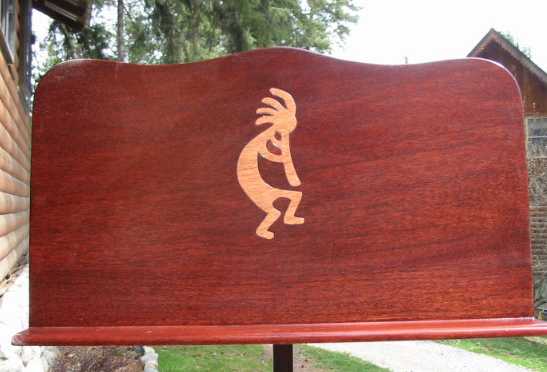 We then stain the frame red as shown and leave the koko cutout the same color....
Its then glued right back in the same hole as it was cutout........


New Design ........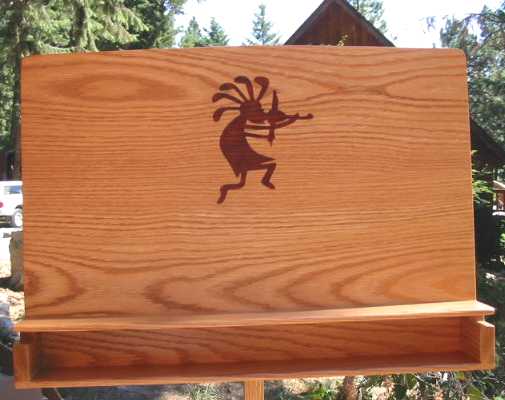 Kokopelli Violin Inlay - $ 295.00 - Oak with red stained kokopelli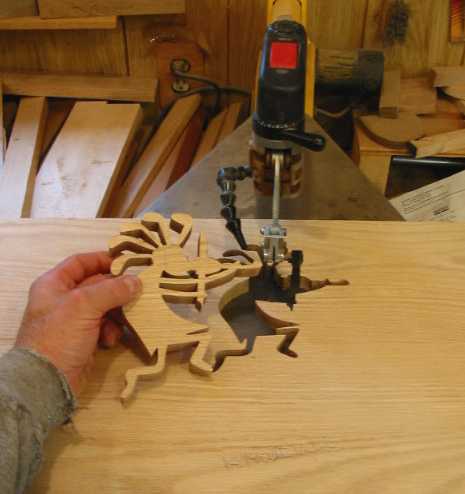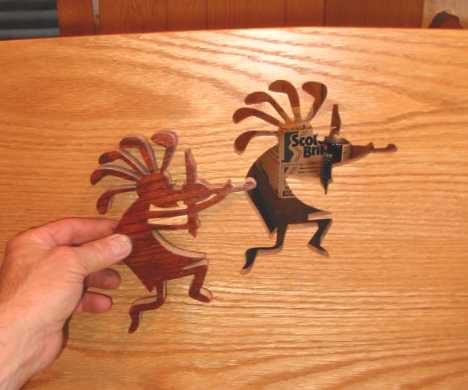 The Kokopelli is cut out of the solid board, stained a different color like red
and then glued right back in the same hole. Its a inlay so you can see the'
kokopelli on both sides of the frame.........So we can do it in almost
any wood- the lighter color woods with a darker kokopelli does look nice....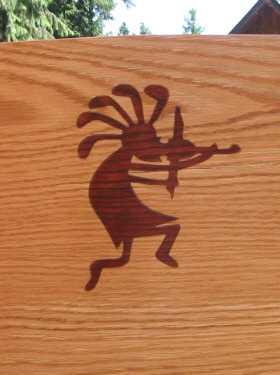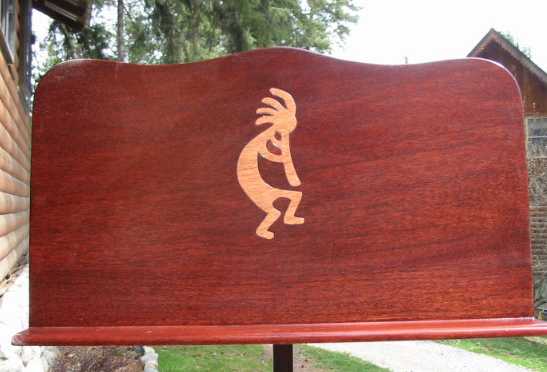 Kokopeli up close...... Red mahogany wood with lighter and different kokopelli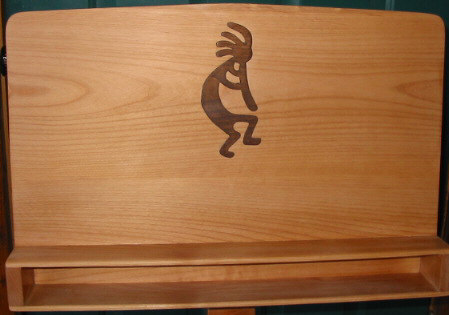 Alder with darker kokopelli ..........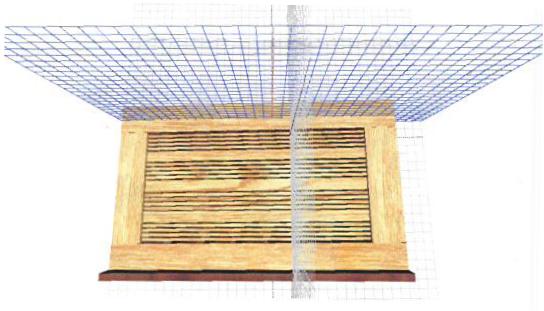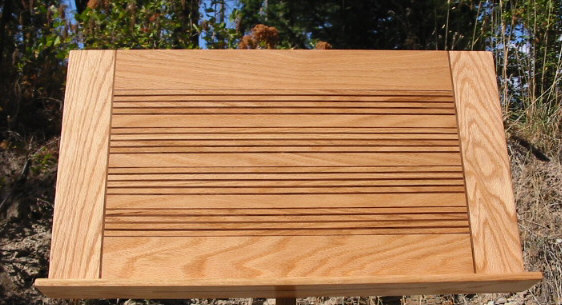 Click here to see other examples of design stands like above

Proudly Handcrafted
And
Made in Idaho
Need a color brochure ??
Click here for Online Brochure
You can also just press " print " on your web
browser to print out this web page your looking at ......
Please contact :
Mister Standman Music Stands
6692 E French Gulch Rd.
Coeur d' Alene, Id. 83814
208-664-4321
misterstandman@earthlink.net
About Mister Standman The Stands
Wood Colors Order Form Questions & Answers
Tilt Adjustment Height Adjustment Brass Highlights
Brass Plaques Music Lights Page Holders
Extra Storage Tray Customer Comments How to Order
---