"New"
Music Stand Carrying Bag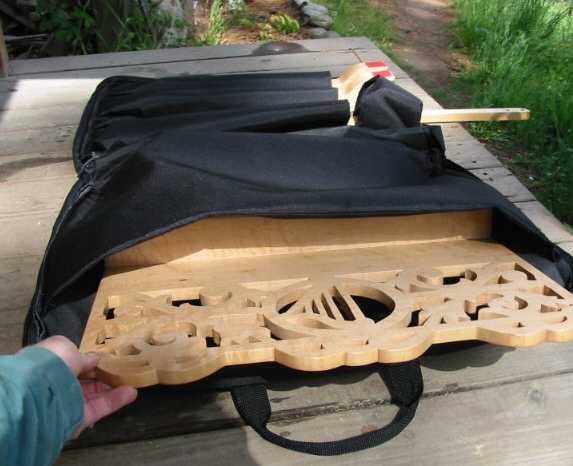 Music Stand bag
The Music Stand bag from Mister Standman Music Stands
is large enough to hold the the whole stand. There are
extra pockets inside to hold other items like tuners, metronomes
and other items. The carrying bag is $ 95.00.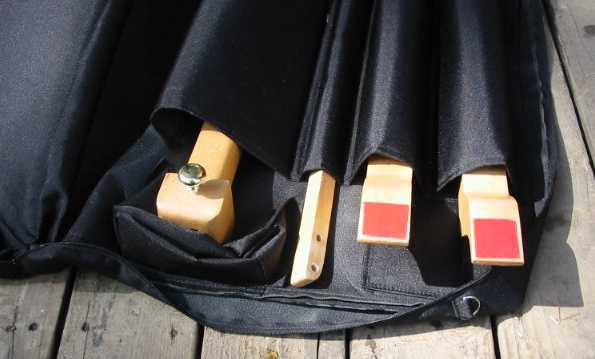 Feet, center section and pole slip into their own pockets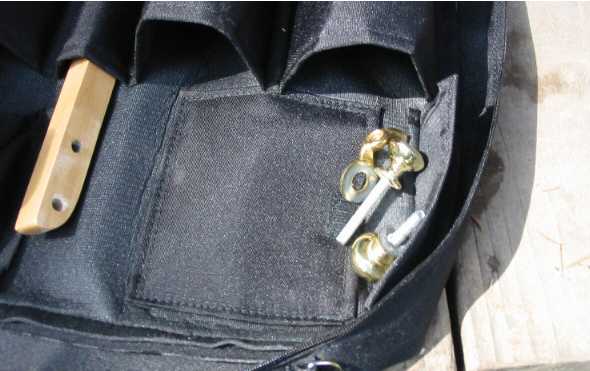 Small pocket to hold knobs, metronome and tuner......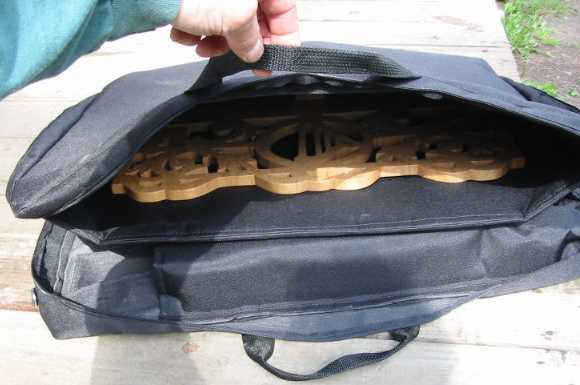 Frame slips into its own padded pocket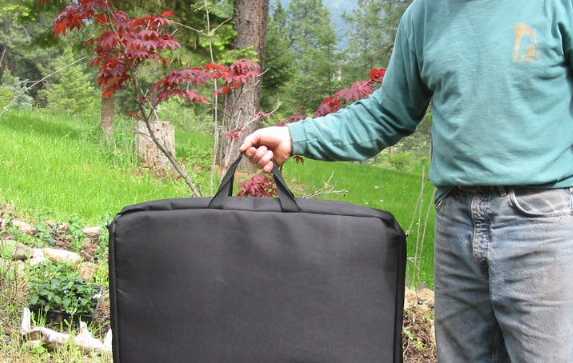 Zip er' up and away you go......

click here for a online brochure
Mister Standman Music Stands
6692 E French Gulch Rd.
Coeur d' Alene, Id. 83814
208-664-4321
misterstandman@earthlink.net
About Mister Standman The Stands
Wood Colors Order Form Questions & Answers
Tilt Adjustment Height Adjustment Brass Highlights
Brass Plaques Music Lights Page Holders
Extra Storage Tray Customer Comments How to Order
Color brochure Contact