The Shop

The shop and shipping department (to the left)
Mister Standman still works in a small shop back behind
his log house high in the mountains above
Lake Coeur d' Alene in Northern Idaho.
Each music stand is still handmade one at a time
like a fine violin, guitar or other instrument.
The shop is open for visits if your ever out this way......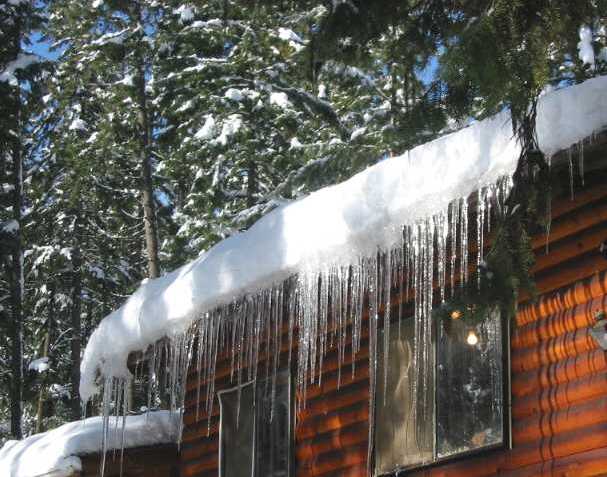 Oh...by the way.... Chains required for our driveway in the winter...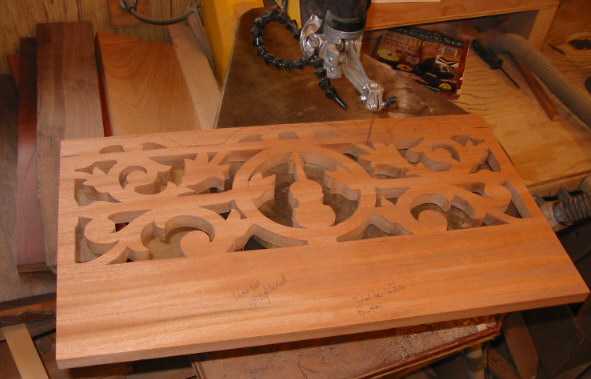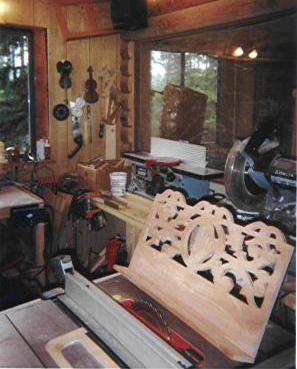 Lyre Frames are cut out Each stand is still handmade.......
one at a time on a scroll saw The 20' x 20' shop has over 8 windows
Since each stand is handmade Mister Standman change any dimensions
in terms of height or frame size. One thing that makes Mister Standman's
music and book stands so sturdy is the four feet design as shown below....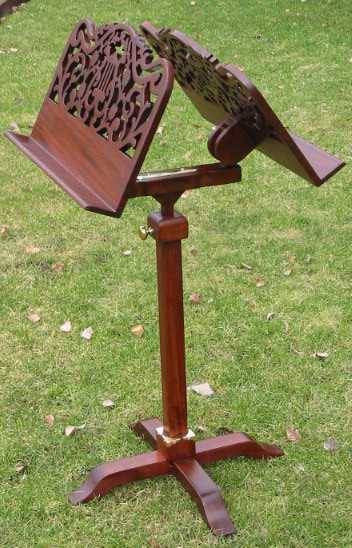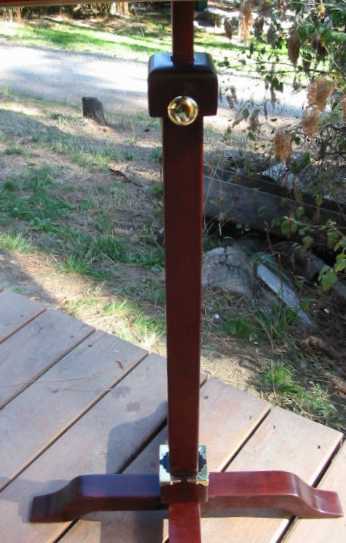 Mister Standman Music stands uses the Four feet
Pattern as shown on all of his music stands. The
four feet which are almost 2 inches wide is the
main reason his stands are so stable. All other
Music stands from other companies use those
tiny skinny three feet pattern which are about 1/2" wide
no wonder those other wooden stands are so rocky and unstable
as shown below........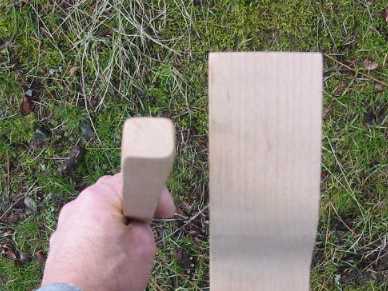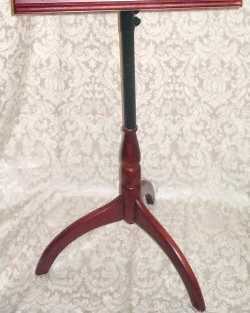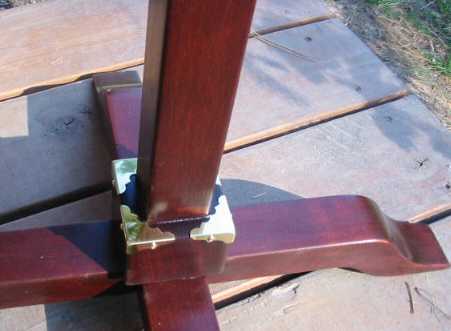 The feet on those other stand are very small.....The picture in the
middle shows the how skinny the feet are compared to the feet of
Mister Standman's feet shown on the left and right........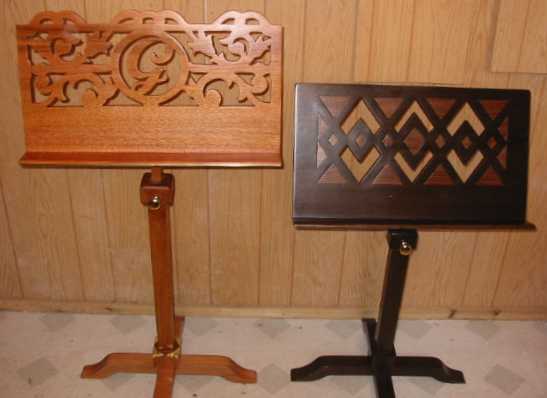 You can order the stand in any height
click picture to find out more about height requirements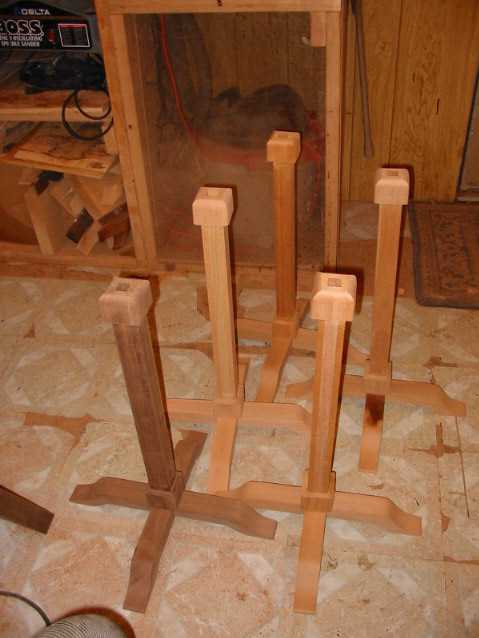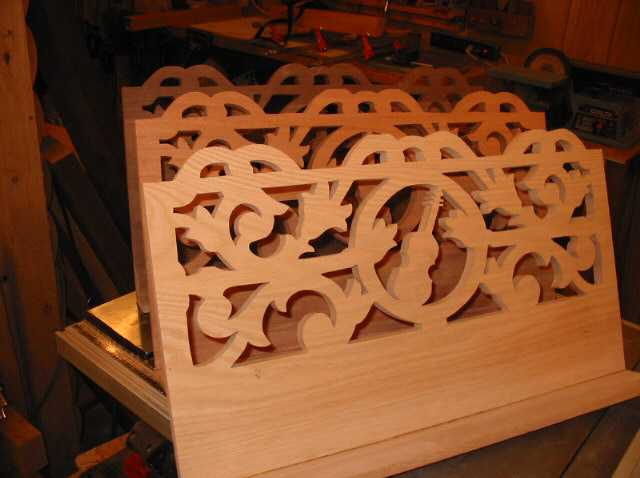 Bottom half of stands in production Frames ready for final assembly
The frames are 5/8" thick..... we do use solid wood....In other
words we don't use cheap I call fake cheap wood laminate boards...
Its the real thing....we use real solid walnut or oak or maple
or what ever you order.....the feet and the center section and poles are
the same solid wood. I know.....I could make more money by using cheap
laminate boards...but it looks cheap when you use laminate boards...people
are getting tired of cheap things....and thats why I stay so busy.......my
stands are of quality and fine craftmanship......laminate boards by the way
show the laminate layers of thin wood glued together in each of the cutouts
and also peels away from the wood on each of the cutouts over time.....
Thats why I use solid boards......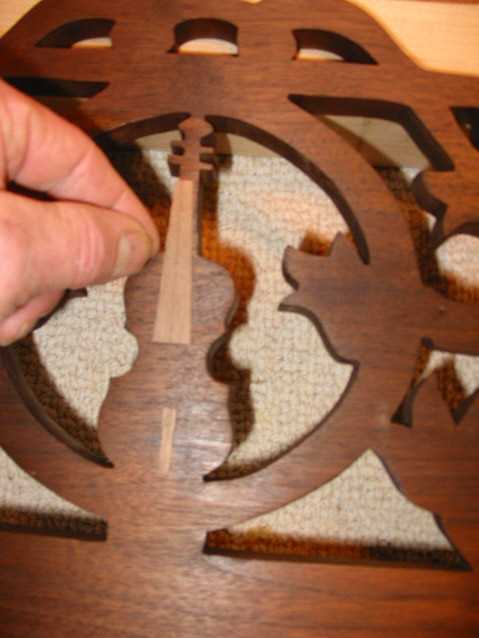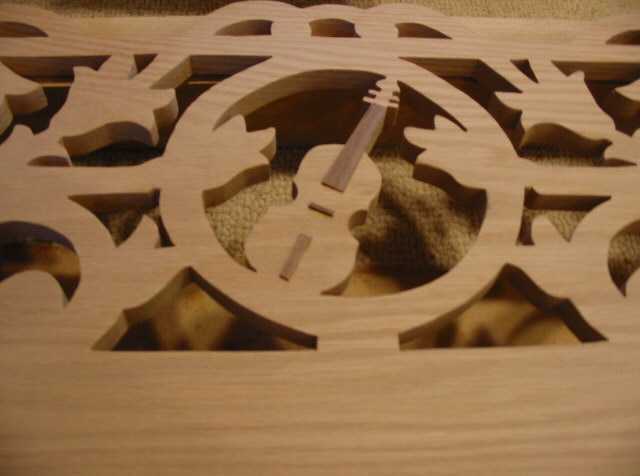 Inlay pieces are added to Violin in tulip Lyre - " F " holes are added later
The stands are hand made one stand at a time like a fine violin
or guitar.....These are not imported mass produced stands......
These are Made in America........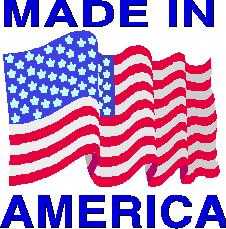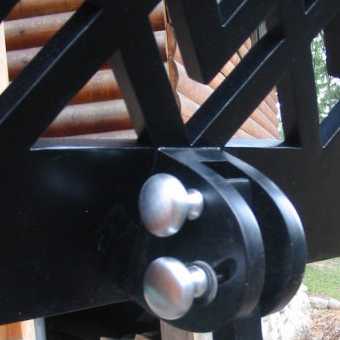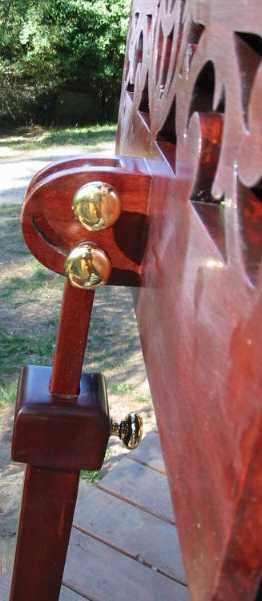 The poles that slide up and down for the height adjustment are
solid wood and 7/8 " in size for the normal stands.
The over size conductor frames are 1 1/4" in size. Each
stand does have full adjustable tilt of the music frame as well........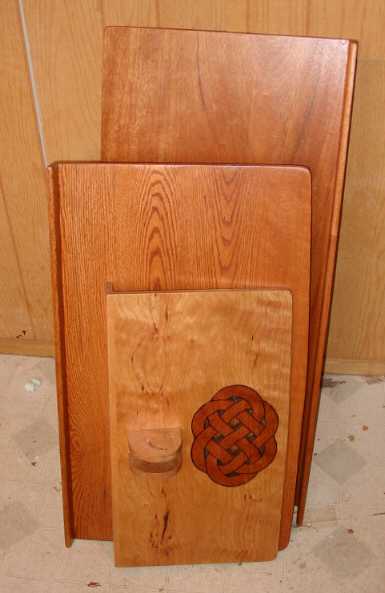 Frames can be made in just about any size.....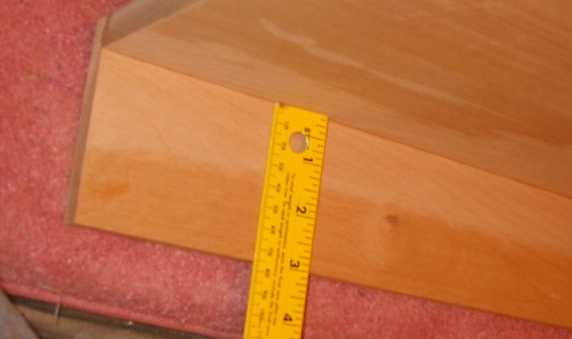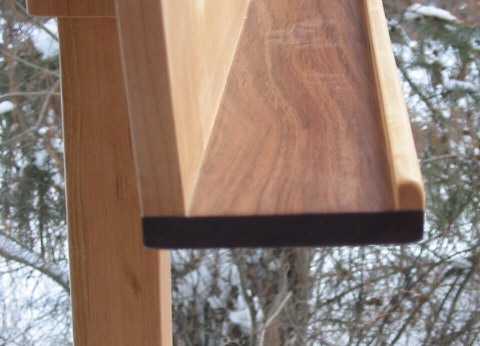 The frame tray is usually around 2 1/4 ". You can order the stand with
a bigger tray for larger books up to 3 1/2 ".... A lip can also be added
to hold back pages on book stands only........
The Finish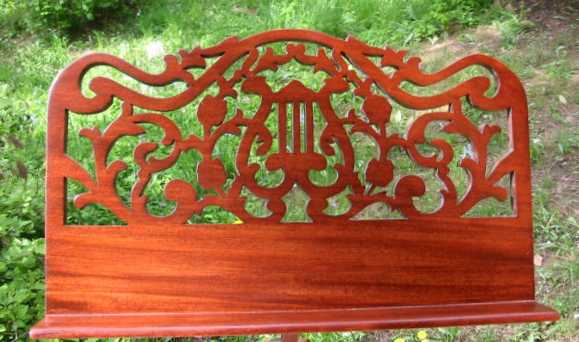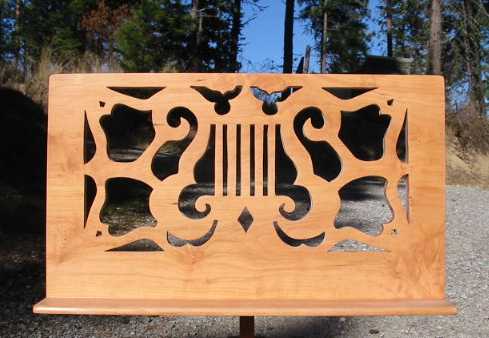 Mister Standman use about 5 coats of lacquer on the stands that are
stained. He use a satin or low sheen finish. A super high gloss stand
will shine right back at you if lights are on you making it hard to read
the music with a glare....... Mister Standman also does about a
4 -5 coats of polyurethane Finnish when finishing the natural woods
stands meaning stands that don't get stained like the classical lyre picture
to the right above...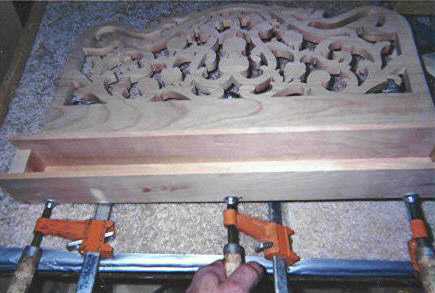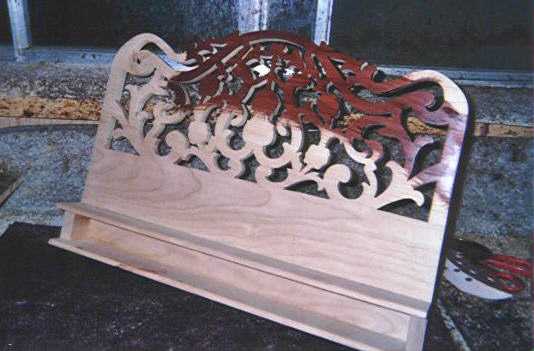 Extra tray is glued on the frame applying red mahogany stain.....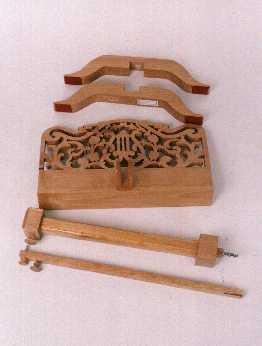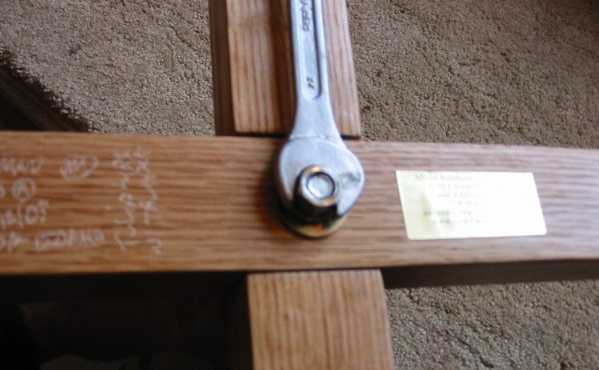 Assembly of the stands is easy....it takes only a wrench or a pair of pliers
to tighten up 1 nut for assembly......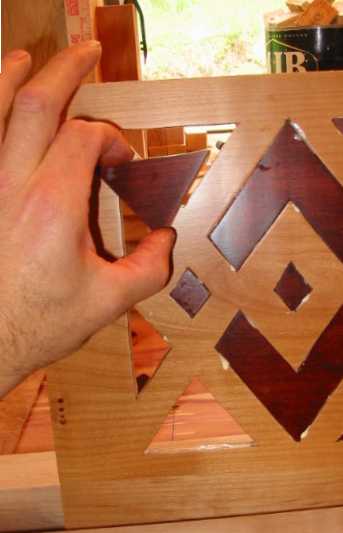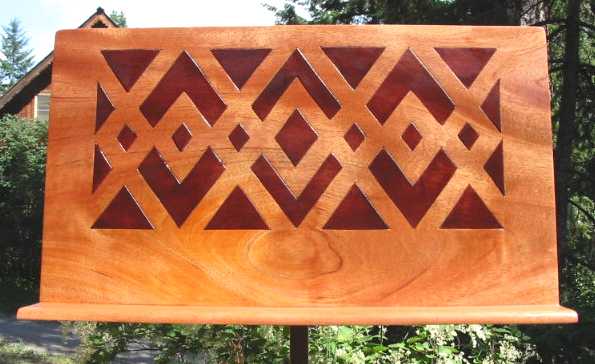 Gluing in the diamonds for the inlay stand shown on the left......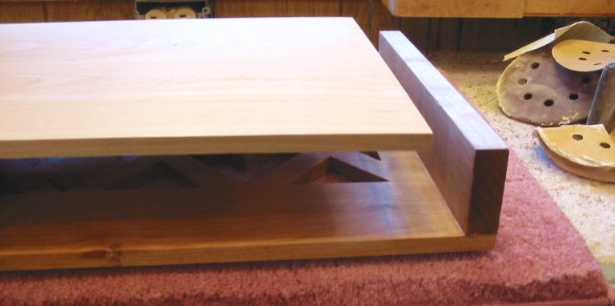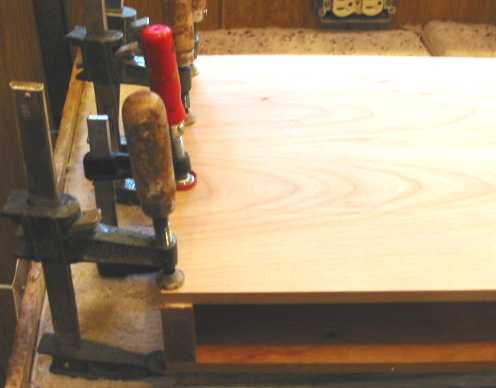 The double back is basically just two frames glued together like a suitcase........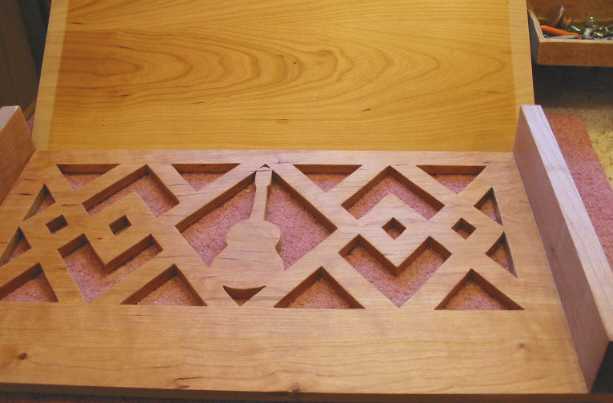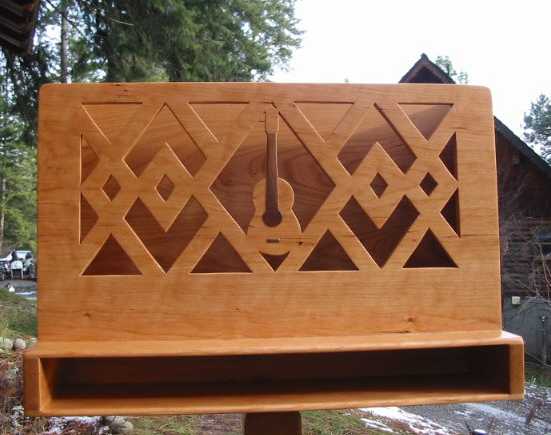 The double back looks like the stand on the left after its done.......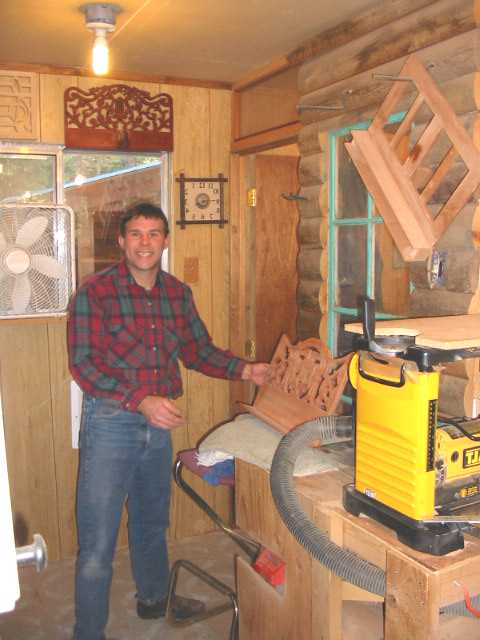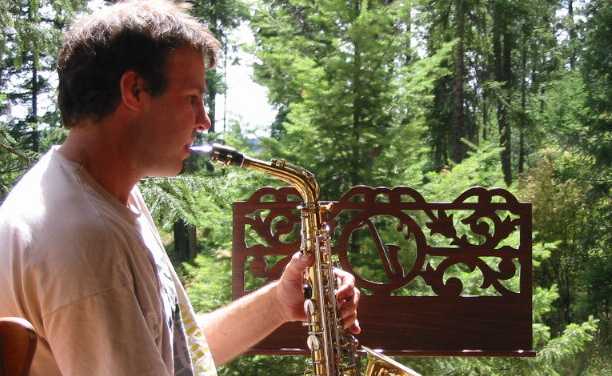 Hey.. thats me.......Mister Standman Again thats me "trying" to play the sax
outside the shop on the deck
I know.....what a great view from the shop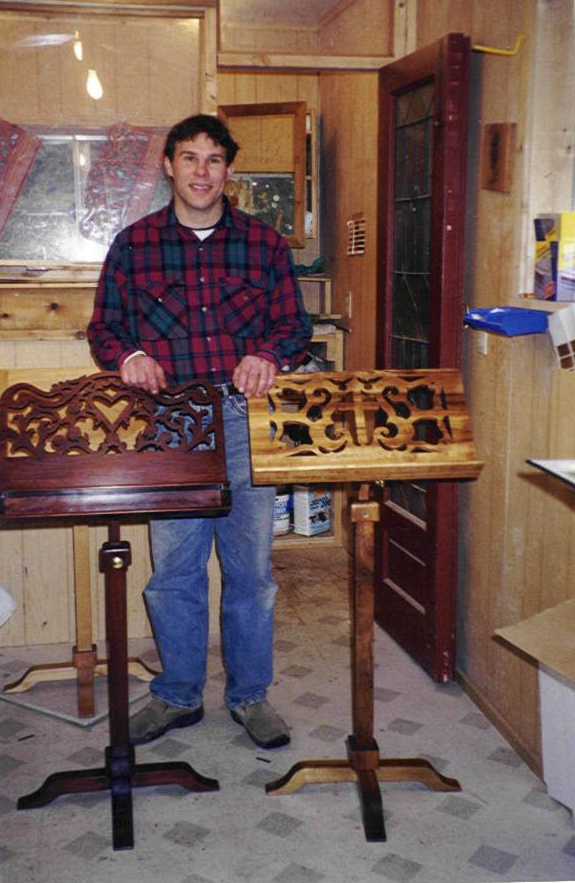 Finished stands ready to ship.......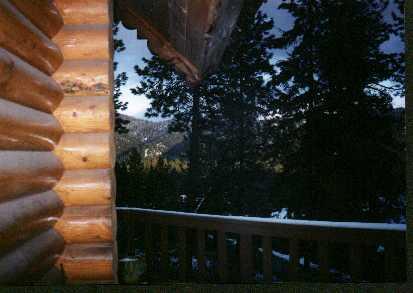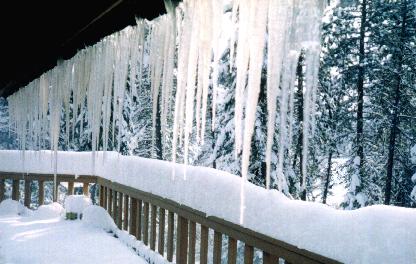 The front view of the log house North Idaho in Winter.......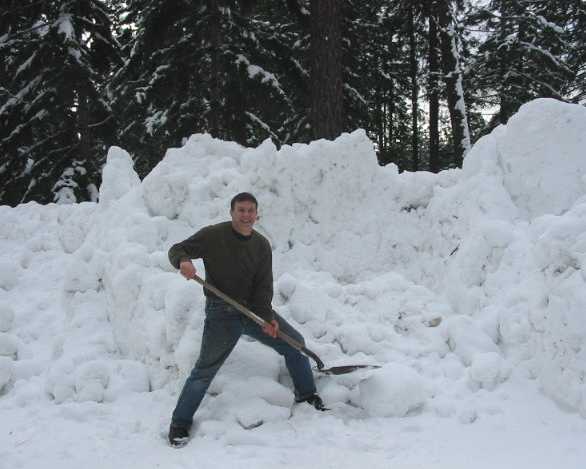 Mr. Standman outside his shop...."Where am I supposed to put this stuff"....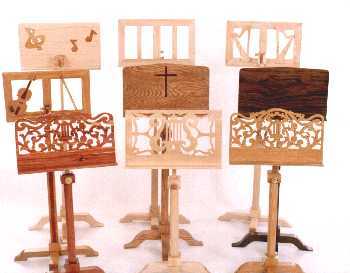 Click to see the music stand selections...
About Mister Standman The Stands
Wood Colors Order Form Questions & Answers
Tilt Adjustment Height Adjustment Brass Highlights
Brass Plaques Music Lights Page Holders
Extra Storage Tray Customer Comments How to Order
Color Brochure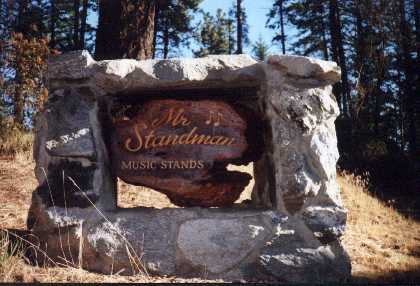 Sign outside the business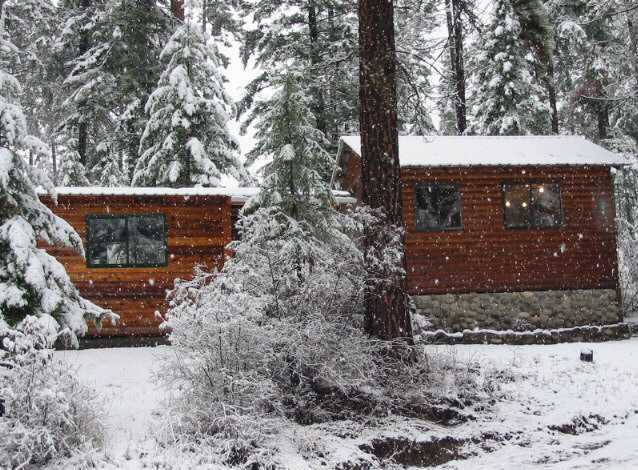 Mister Standman Music Stands shops in Winter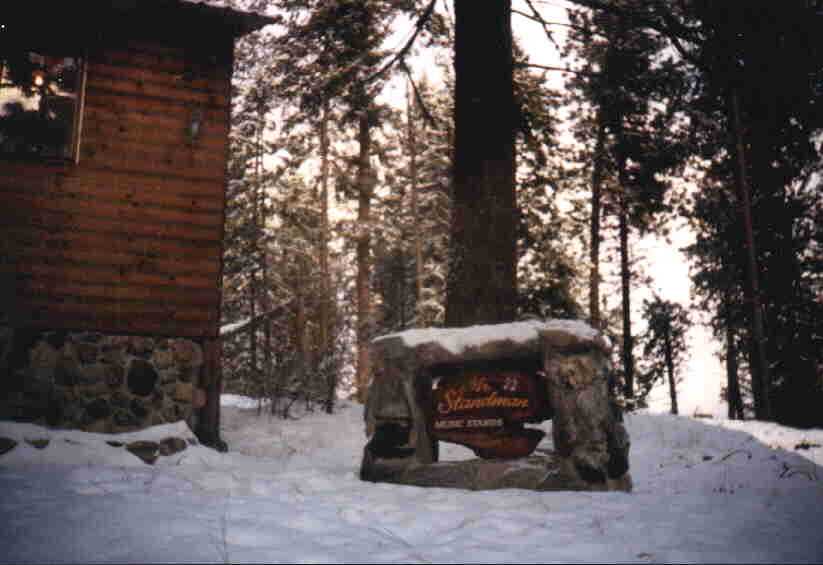 Were open for Visits !! Snow shoes required......