About the order Form & process:
To Print out order form- click link at
the bottom of this page.....

To get the order started just simply fill out the order form and send it
to Mister Standman. The order form is designed to be a 'double check'
for your order to help us get your music stand just the way you want it.
All we ask for is a $ 75.00 deposit (sorry, we don't accept credit cards)
and the balance after you receive the stand. A regular check from you or
a money order is fine. Once we receive your order form we will send you
a confirmation letter confirming receipt of your order and giving you
a estimated shipping date.
We don't do the internet on line order form thing because
basically we try to get a deposit check from you and you really can't
do that unless you send in in the mail.......
Many times we can fill your order quickly,
but at times, we have many orders requested all at once. Remember that
every music stand Mister Standman produces is handmade by him
in Idaho and handmade items take time!

If for some reason we are very backed up with orders and
can not produce the stand in time for the special date
you have in mind like Christmas or a birthday, you can always
give a picture of the stand with a card letting the special person you
have in mind that a "Handmade music stand is being made just for
you and will be delivered later...." We are told by customers all the time
that our music stands are "one of kind" and worth the wait since you will
probably not find anything else like Mister Standman's
stands anywhere in the world.

You can also get a gift certificate from us to give to that special person
Some customers like to print out the color brochure and give it to them so
they can pick the stand they want. The color brochure is designed to have to
have the prices not printed with the pictures so they will not know how much
the stand cost... Many times the stand you pick is not the one the recipient
would have picked and the color brochure lets them pick the design they want..
If you have a certain height you would like the stand there is a spot
on the order form that you can let us know that. Also, if you like
a certain color of stain or wood that you see on the web site its a
good idea to print out that picture from the web site and include
it with the order form. You can also include a picture of a particular
piece of furniture you would like us to match.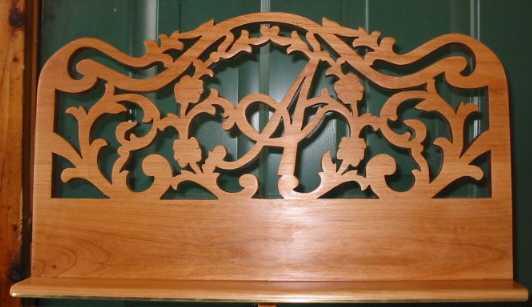 Natural Cherry - no stain added - just clear finish
No...Natural cherry wood is not RED.......its a light as pine....
many customers though think cherry is red like a bing cherry...
So if you want RED let us know on the order form....
Its as VERY good idea to print out a
picture of the stand color
you would like from my web site. For instance....
Many customers assume that Cherry wood is RED...
Its not.....Its the color of the stand above..cherry wood
is a light as pine without stain so...if you want certain RED color
than print out a picture off the web site so we can see what color you
have in mind......Please.....
If your not sure how to print out a certain picture from the web site
then just click the image on the right button on the mouse
and it will ask you to either print the image or save image.........
We now take payment using credit cards via PayPal
- click here for details..
Click here to print
Order Form
Once it pulls up on the screen
You have to press print on your web browser to print out.....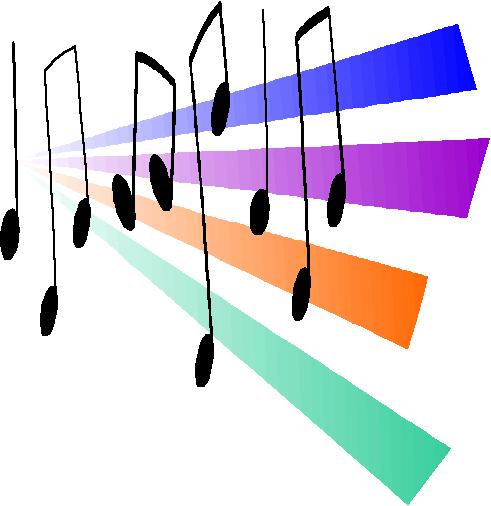 Mister Standman does get very busy with orders
at times....It is a good idea to call or
email to find out when he can ship the stand
if you need it by a certain date......
Since 1989
Proudly Handcrafted &
Made in Idaho - USA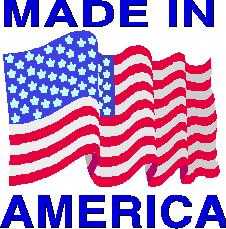 Need a color Brochure ??
Click here for Online Brochure
---
Mister Standman Music Stands
6692 E. French Gulch Rd.
Coeur d' Alene, Id. 83814
208-664-4321
misterstandman@earthlink.net

For Questions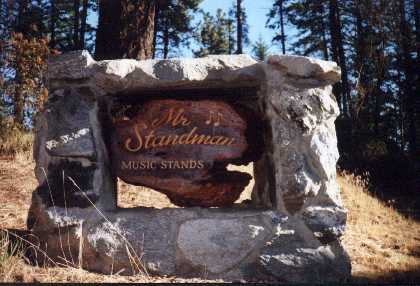 Click Picture for more "How To Contact" Information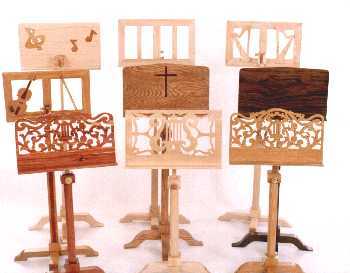 Back to see all the stands
About Mister Standman The Stands
Wood Colors Order Form Questions & Answers
Tilt Adjustment Height Adjustment Brass Highlights
Brass Plaques Music Lights Page Holders
Extra Storage Tray Customer Comments How to Order
Color Brochure Gift Certificates Contact Info