Company Logo Gift Ideas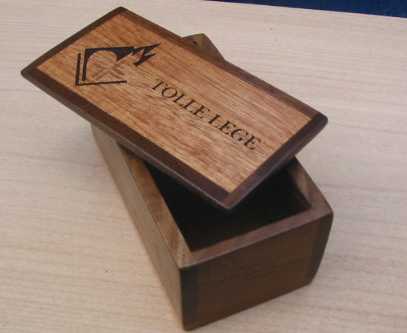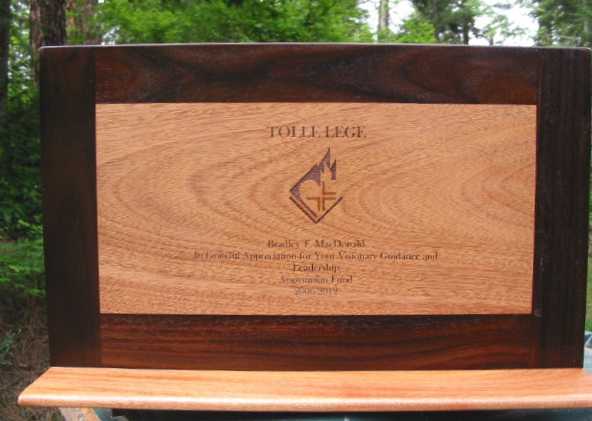 Mister Standman does also make matching gift boxes and
a book desk stand as shown above. Yes,, I do make boxes with
the scrap wood from music stands.. This was part of a desk stand
and matching gift box given out as gifts to missionaries
The logo and words were laser burned into the
wood. If you have a Jpeg of your company or church logo
it can be laser burned into the wood.. This a wonderful gift idea
for a retiring Pastor or church member or just as a company or
corporate gift idea.. These boxes are all handmade by me
in Idaho and not imported from China so YES ,, there going to
be more expensive .. Us Americans are going to learn that we have
to Pay more for Made In America handmade stuff !! Its quality
that I do .. not cheap quantity !~!
Boxes with Logo - $ 40.00 ea
Desk Stand with Logo - $ 225.00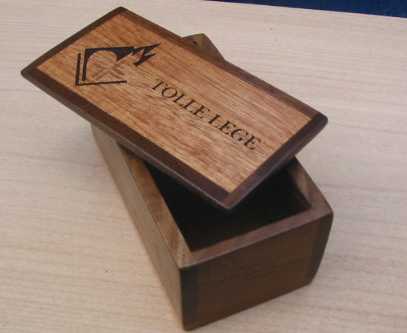 The Boxes are usually about 3 " wide by 7" length and about 2" depth
I say usually cause when you using scrap wood from production
ya never know what size you will have.. Thats called Handmade
and not a factory " all look a like and same size " .. Also wood
can be almost anything from mahogany and walnut above
to Maple, cherry , oak, and even black lacquer..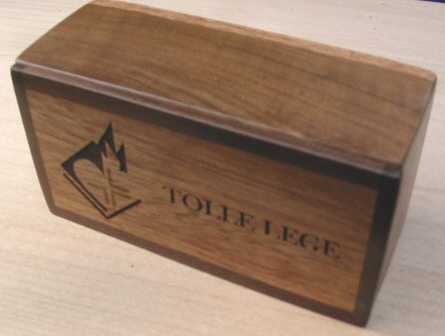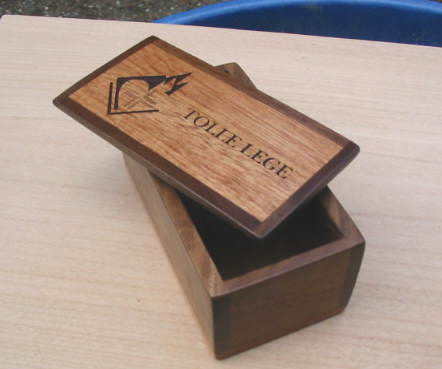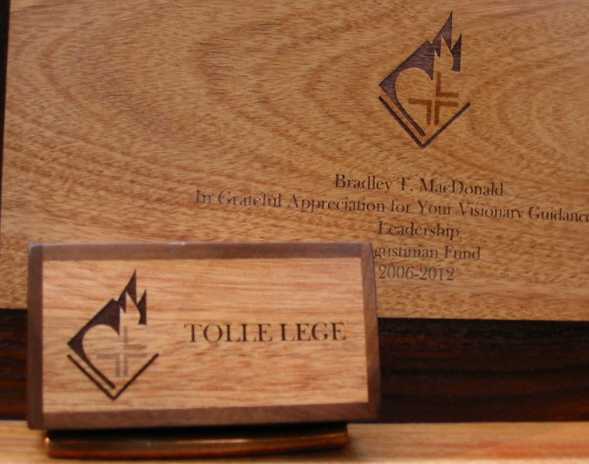 This was the matching set of box and desk book stand
See more examples of laser burn work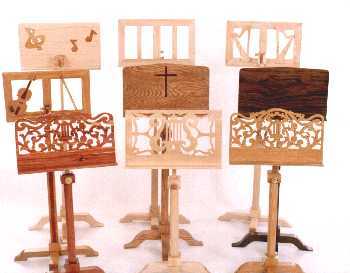 Home Page
Back to See All the Stands
Or
How to Order
Since 1989
Proudly Handcrafted &
Made in Idaho - USA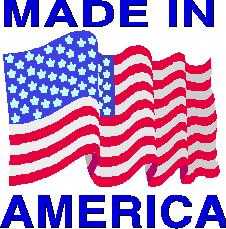 Mister Standman Music Stands
6692 E. French Gulch Rd.
Coeur d' Alene, Idaho 83814
208-664-4321
misterstandman@earthlink.net
For Questions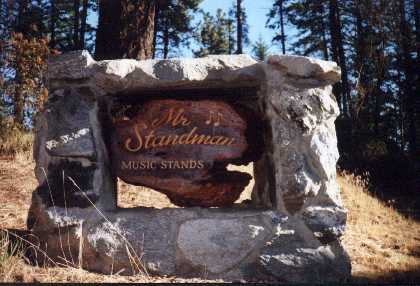 Click Picture for more "How To Contact" Information
Need a color Brochure ??
Click here to print a online brochure
You can also just press " print " on your web
browser to print out this web page your looking at ......
Glossary
Or Click here for index of Mister Standman's products and information
About Mister Standman The Stands
Wood Colors Order Form Questions & Answers
Tilt Adjustment Height Adjustment Brass Highlights
Brass Plaques Music Lights Page Holders
Extra Storage Tray Customer Comments How to Order
Color Brochure Gift Certificates Contact Info: