How A United Methodist Cross with flame is Inlaid.....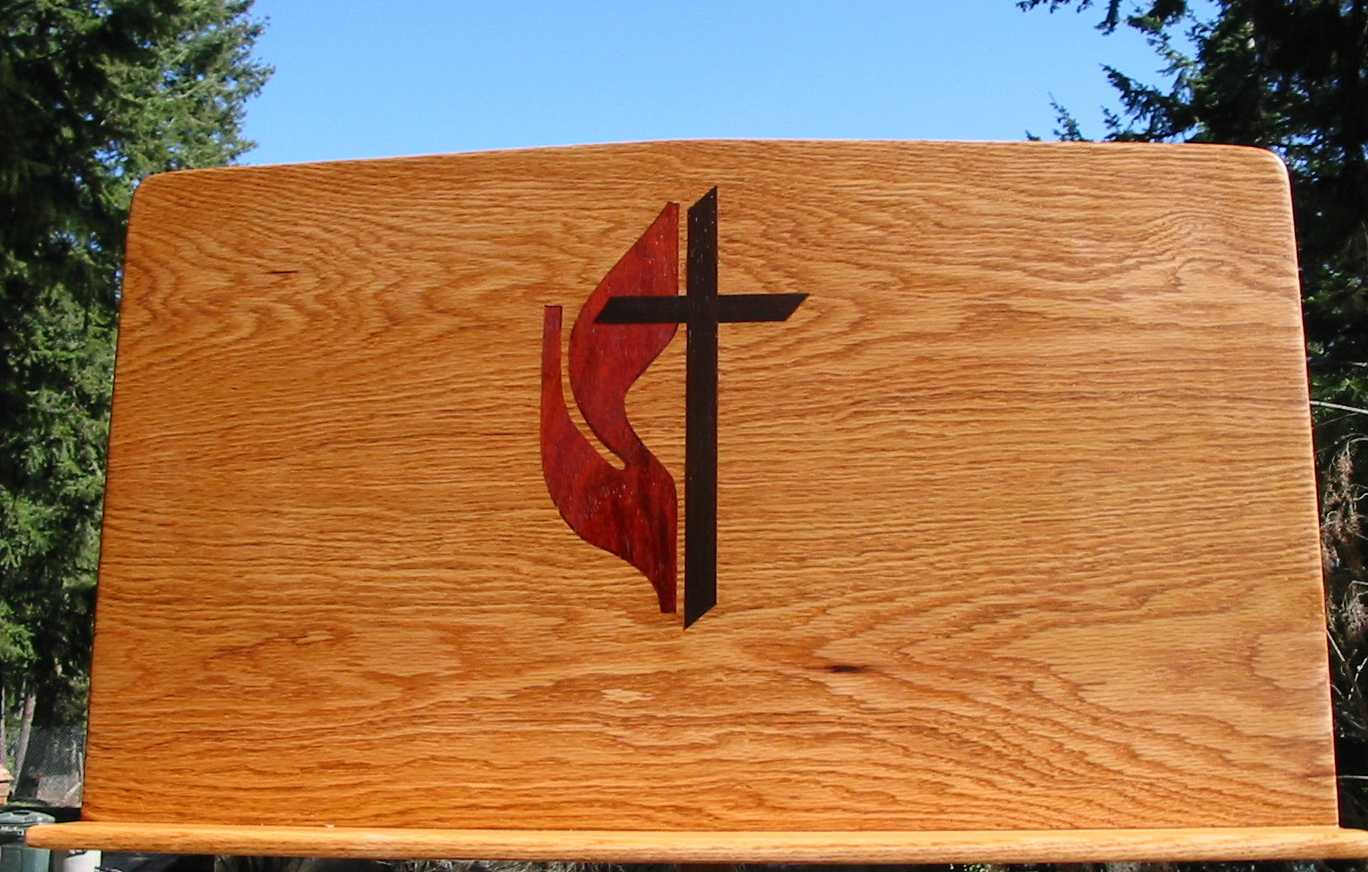 The Finished product
The United Methodist Cross with flame is actually a inlay which can be
seen on both sides of the frame. Usually done with a Oak solid board,
the flame inlay is Paduk which really is a reddish wood from the bloodwood
tree family of wood in Africa. The Cross I usually use walnut.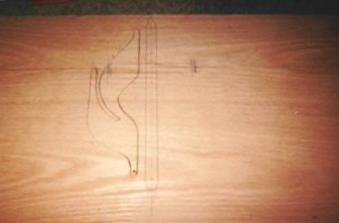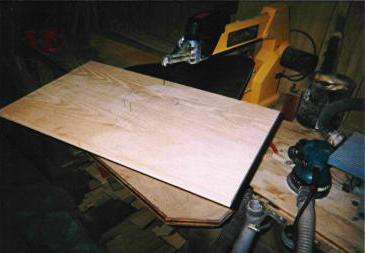 The Cross and flame is traced onto the wood Cut out the flame part only on the scroll saw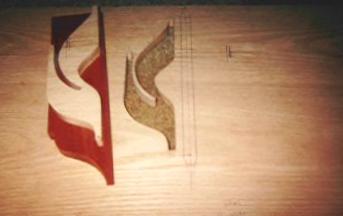 Trace the cutout part onto the Paduk and cut out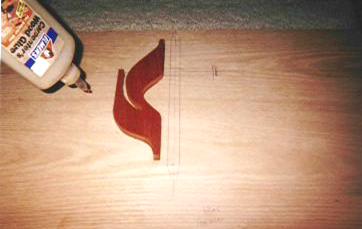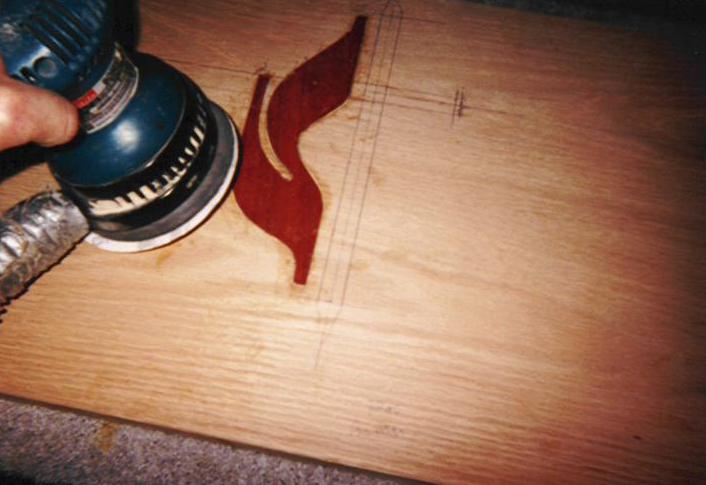 Glue the flame in place After the glue has dried sand the flame flush with the wood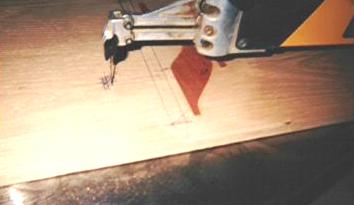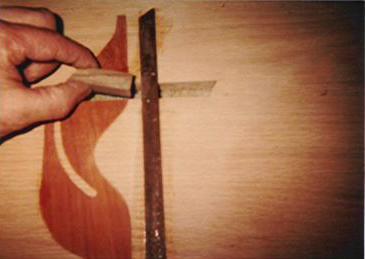 Cut the traced Cross part out Glue in the walnut cross pieces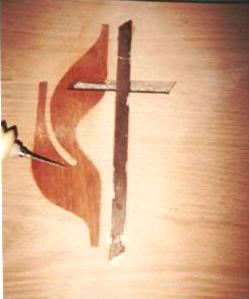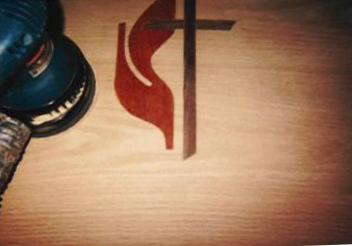 Glue in all the holes around the inlays Sand down flush around the whole inlay

It looks easy but it took me many years to master
this....I suggest don't try it yourself.....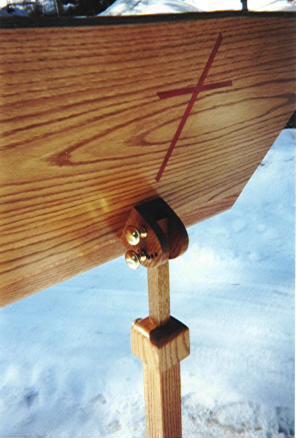 Back side of the inlay cross stand
The UMC stand is the same where
you can see the logo on both sides of the
music stand


Need a color brochure ??
Click here for Online Brochure
Since 1989
Proudly Handcrafted &
Made in Idaho - USA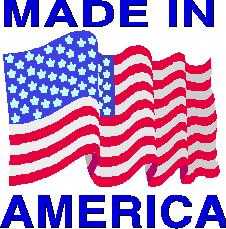 Mister Standman Music Stands
6692 French Gulch Rd.
Coeur d' Alene, Idaho. 83814
208-664-4321
misterstandman@earthlink.net
or
Click here to find out how to order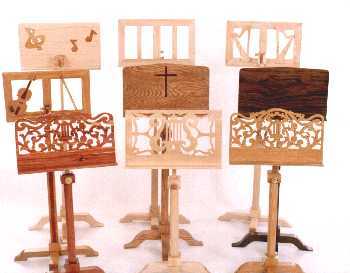 Home Page
This Way Back to See More Stands & Information
About Mister Standman The Stands
Wood Colors Order Form Questions & Answers
Tilt Adjustment Height Adjustment Brass Highlights
Brass Plaques Music Lights Page Holders
Extra Storage Tray Customer Comments How to Order
---