Greek Orthodox Cross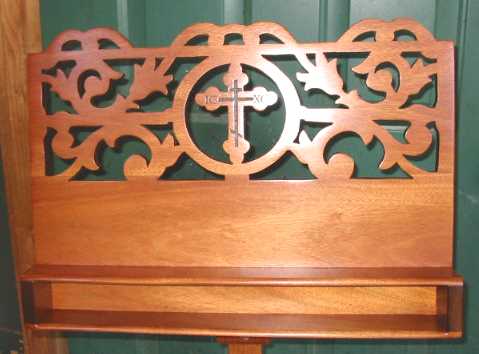 The Greek Orthodox Cross Symbol is a nerw design for Mister Standman
Music Stands. The Symbol is laser cut on both sides so its seen on both
front and back side of the music frame. This is the tulip Lyre frame done
in natural mahogany wood . The stand can be done in any wood or
stain color but the darker you go the less you will see the details
on the cross ..

Price - Tulip Lyre with Orthodox Cross $ 410.00
( Tulip Lyre is $ 365.00 plus $ 40.00 for laser cut cross - $ 410.00 )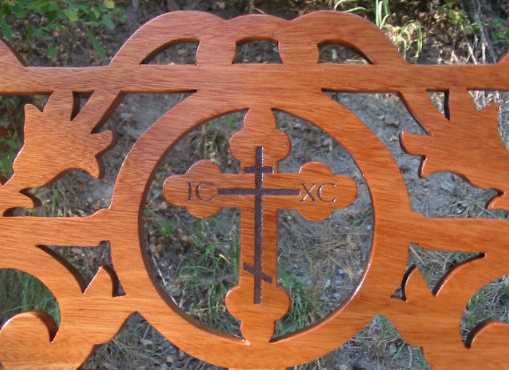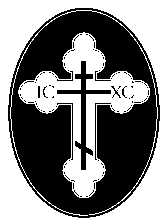 Extra Additions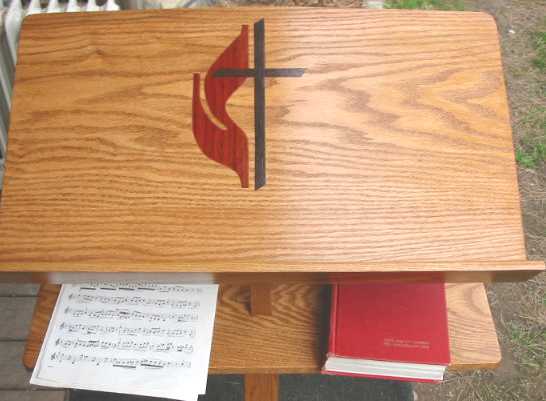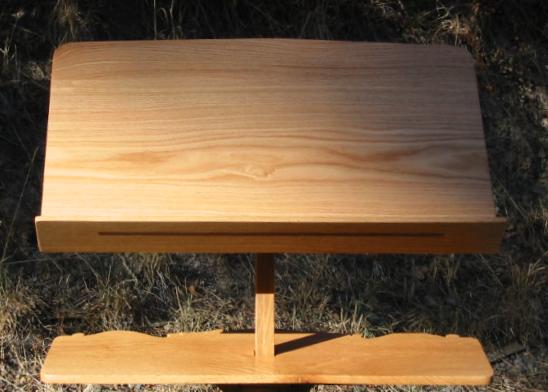 Extra sheet music storage tray - $ 75.00
Sits below the music frame and holds sheet music,
bible, choir song book, cup of coffee and
if needed a cookie or doughnut

Victorian Lyre with Cross - with extra sheet music shelf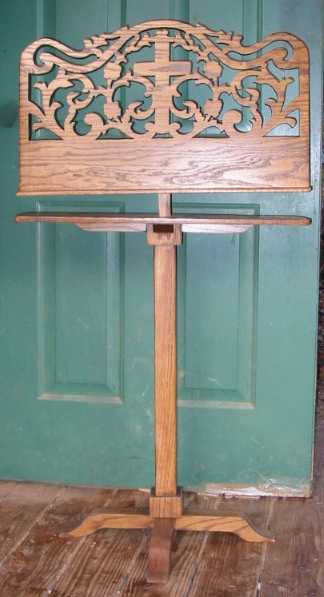 Full Stand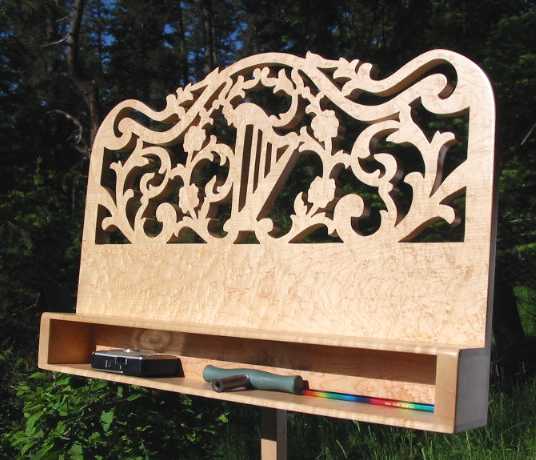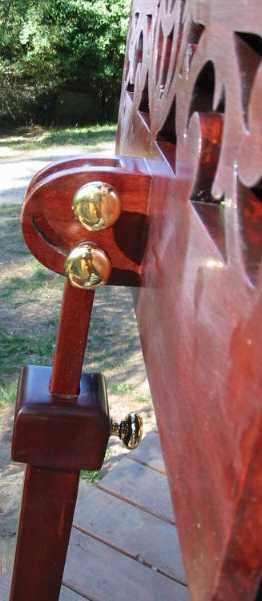 The Extra Storage shelf is a great idea Brass Accents
for storing tuners, metronomes, business cards,
pencils, rosin, bows and other items. The extra
shelf can be added to any of the designs of Mister Standman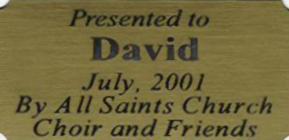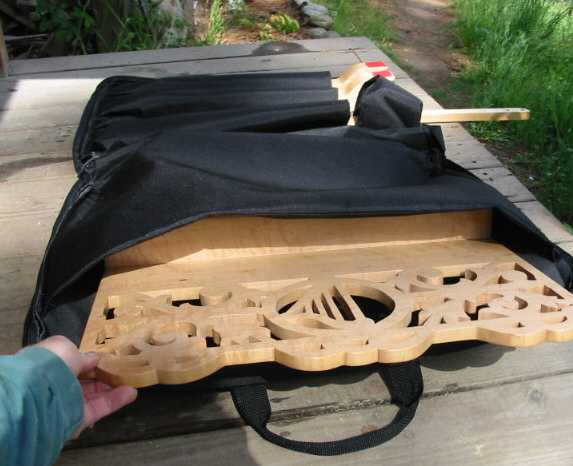 Brass plaques Available Music Stand carrying bag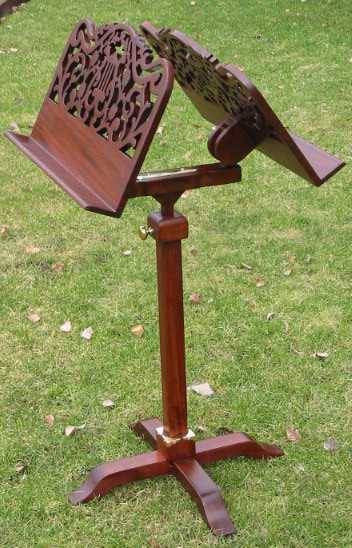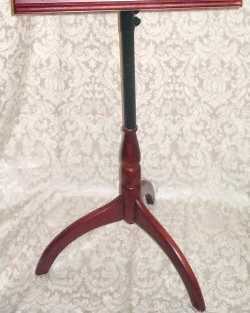 Mister Standman Music stands uses the Four feet Pattern as shown on all
of his music stands. The four feet which are almost 2 inches wide is the
main reason his stands are so stable. Most other music stands from other
companies use those tiny skinny three feet pattern which are about 1/2" wide
No wonder those other wooden stands are so rocky and unstable..........
See picture on the right........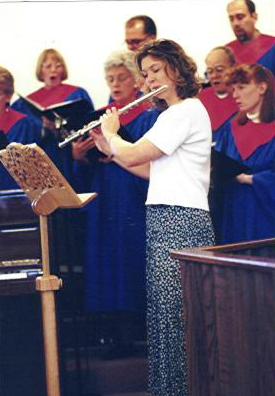 Do you have a special height requirement for your stand
Click picture to find out more.....

Back to See All the Stands
Or
How to Order
Since 1989
Proudly Handcrafted &
Made in Idaho - USA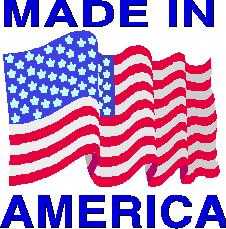 Mister Standman Music Stands
6692 E. French Gulch Rd.
Coeur d' Alene, Idaho 83814
208-664-4321
misterstandman@earthlink.net
For Questions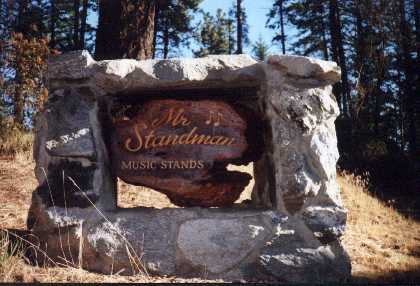 Click Picture for more "How To Contact" Information
Need a color Brochure ??
Click here to print a online brochure
You can also just press " print " on your web
browser to print out this web page your looking at ......
Glossary
Or Click here for index of Mister Standman's products and information
About Mister Standman The Stands
Wood Colors Order Form Questions & Answers
Tilt Adjustment Height Adjustment Brass Highlights
Brass Plaques Music Lights Page Holders
Extra Storage Tray Customer Comments How to Order
Color Brochure Gift Certificates Contact Info:
Mister Standman produces fine
Wood music stand, conductor stands, music stands,
book stands, desk stands, sheet music storage stands
choir conductor stands, church stands, dictionary & bible stands
Harp music stand, guitar stands and benches, harp benches
Display stands and restaurant menu holder stands.......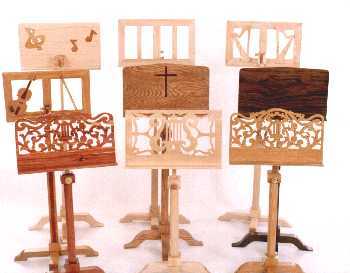 Home Page